---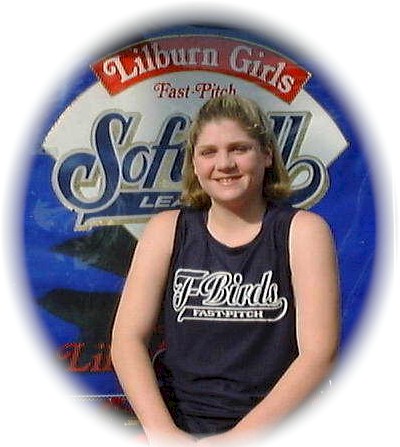 Megan Franklin



Click on picture for a larger view of Megan in action!
Nickname:

Whitey, Mego, Weenie

Age:
15
Birthdate:
4-18-83
High School:
Parkview High School
Class:
2001
School Accolades:
JV Parkview Softball
Goals:
I want to go to UNC and play on the girls softball team there.
GPA:
2.8
Positions:
1st, 3rd and centerfield
Bats/Throws
right/right
Softball Experience:
10 years of softball and 4 years of travel softball
2 Lisa Fernandez camps, member of the Parkview Softball team.
Statement:
Dirt in your skirt Baby!!!
Good Luck to the Team!!!