---
Autumn Price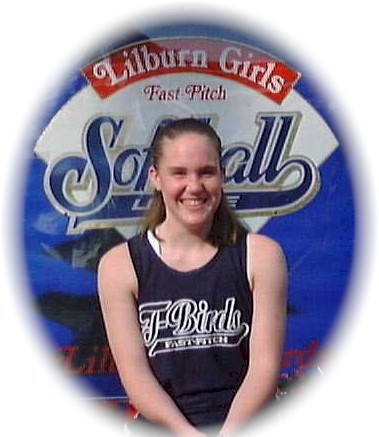 Click on pictures to see Autumn in action!
Nickname:
BB
Age:
15
Birthdate:
11/29/83
High School:
Brookwood High School
Class:
2002
School Accolades:
Scholar Athlete
JV Basketball
JV Softball
Lettered

Goals:
I want to play basketball at Duke and become a surgeon.
GPA:
4.0
Positions:
Anywhere, but mostly catcher, and 2nd base.
Bats/Throws
Right/Right
Softball Experience:
10 Years
Statement:
I hate to see you go, but I love to watch you leave.
Coaches comment:
Responds well to Beach Boy music!!!